Every cake I make is unique and tailored to individual requirements.
The pictures below are examples my work in order to give you an idea of what I can do. Please email me to discuss your requirements.
Pink Panther Cake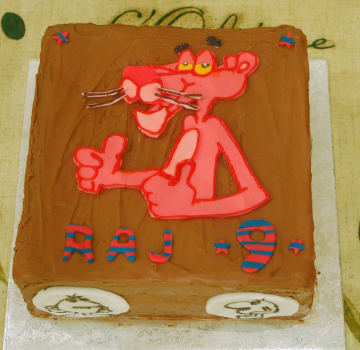 African Safari Cake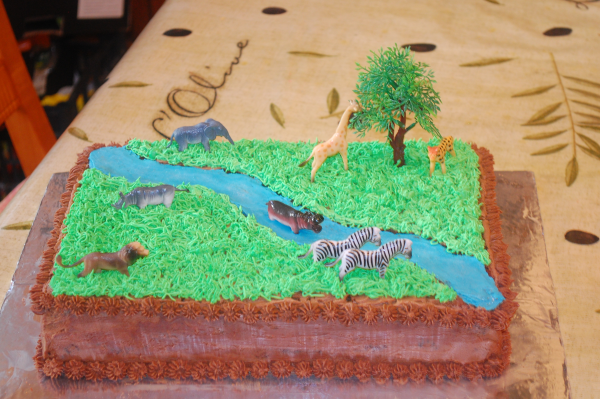 Fairy Tale Castle Cake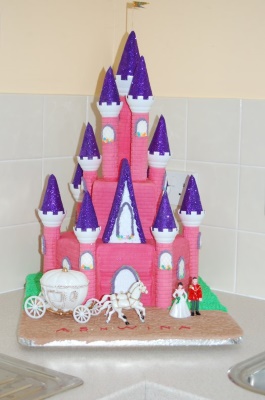 This amazing pink fairy tale castle was made from two 12-inch hexagon cakes and two 5-inch square cakes. It was covered with pink fondant and embossed with a brick pattern. The spires were covered with purple fondant and glitter. The garden to the rear is in green buttercream and the cobbled yard at the front is made of chocolate. The finishing touch is a prince and princess with a horse-drawn carriage.
Piano and Music Score Cakes


These cakes were made to celebrate success in piano exams. The Piano keys are made from fingers of KitKat and KitKat Chunky. The music score cake shows an extract of one of the actual pieces played for the exam.
Piped buttercream flowers using Russian Nozzles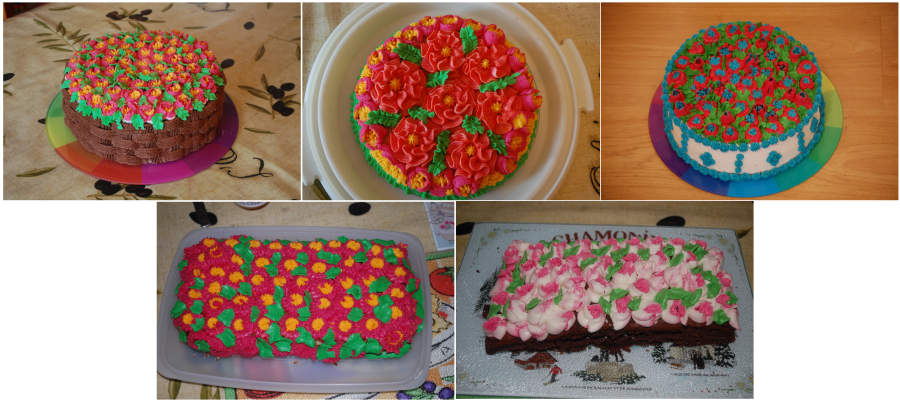 These colourful floral cakes were made to experiment with Russian piping nozzles.
Printed icing sheet cakes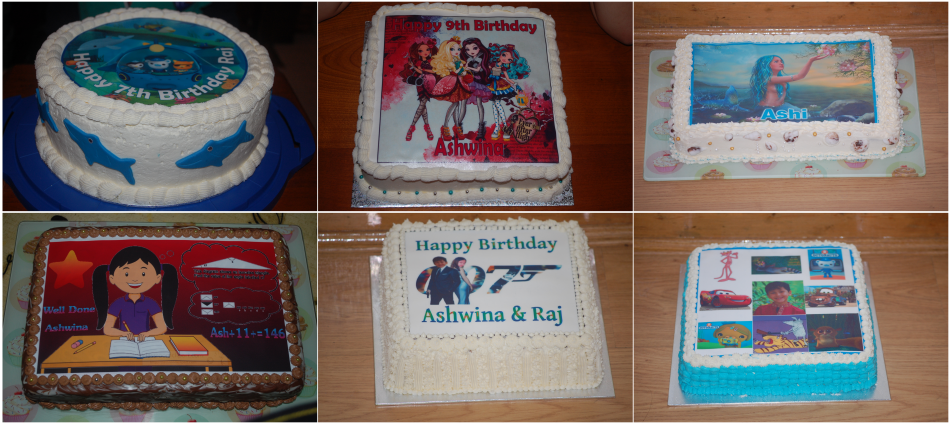 These cakes are topped with an edible printed icing sheet and finished with piped buttercream trim.
Muffins and Cupcakes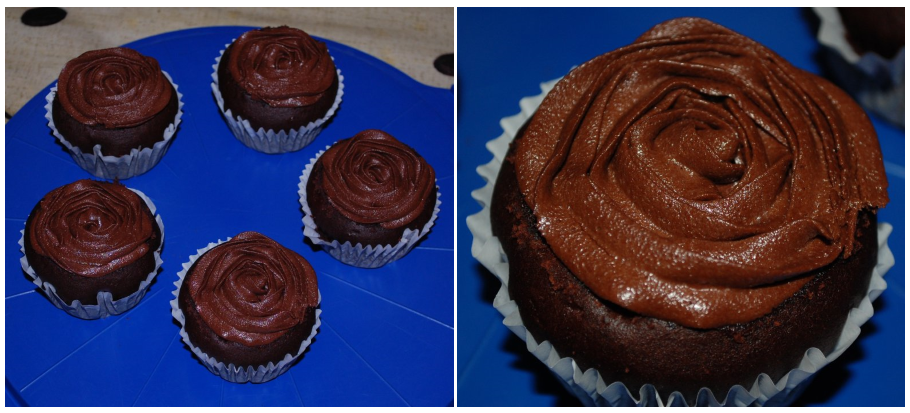 Delicious spongy chocolate muffins topped with chocolate buttercream frosting. Perfect with a nice cup of tea or coffee.

Beautifully moist red velvet muffins smothered with vanilla buttercream frosting. Topped with raspberries to make them extra yummy.
Other assorted cakes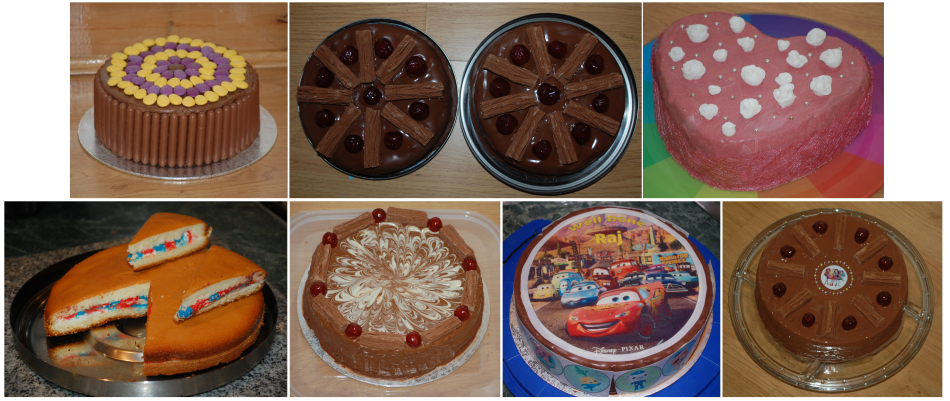 ---