Every cake I make is unique and tailored to individual requirements.
The pictures below are examples my work in order to give you an idea of what I can do. Please email me to discuss your requirements.
In The Night Garden Cake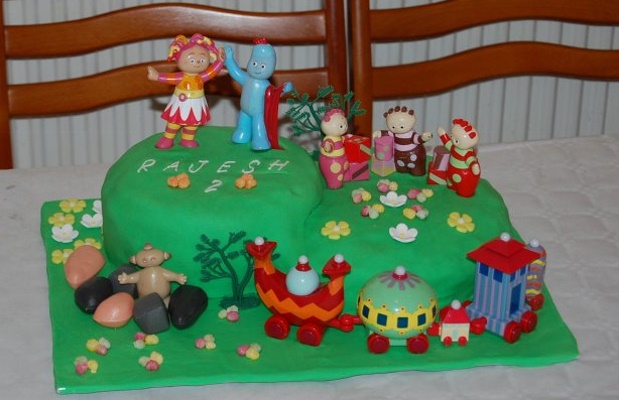 Inspired by every toddler's favourite TV show. A chocolate cake and a vanilla cake, covered with green fondant and edible flower decorations. Igglepiggle and Upsy daisy dance on the larger cake while Macca Pacca arranges his stones and the Tombliboos wave at the Ninky Nonk.
Subaru Alcyone SVX Cakes


The cake the right started out as a rectangle cake before being carved into the shape of a Subaru Alcyone SVX sports car and then covered in fondant icing. The headlights were made of vegetarian jelly sweets with bright white LEDs behind them powered by concealed wires leading to an external power suppy.
The cake on the left is an 8-inch square chocolate cake covered with fondant icing depicting an SVX. The sides are decorated with chocolate stars.
Moshi Monsters Cake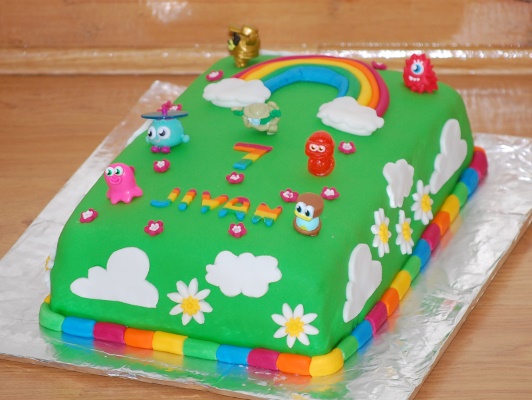 This is one of my large rectangle cakes, made with eggless vanilla sponge, filled with buttercream and strawberry jam then decorated with fondant icing.
Fairy Tale Castle Cake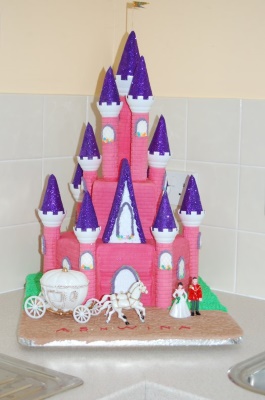 This amazing pink fairy tale castle was made from two 12-inch hexagon cakes and two 5-inch square cakes. It was covered with pink fondant and embossed with a brick pattern. The spires were covered with purple fondant and glitter. The garden to the rear is in green buttercream and the cobbled yard at the front is made of chocolate. The finishing touch is a prince and princess with a horse-drawn carriage.
Muffins and Cupcakes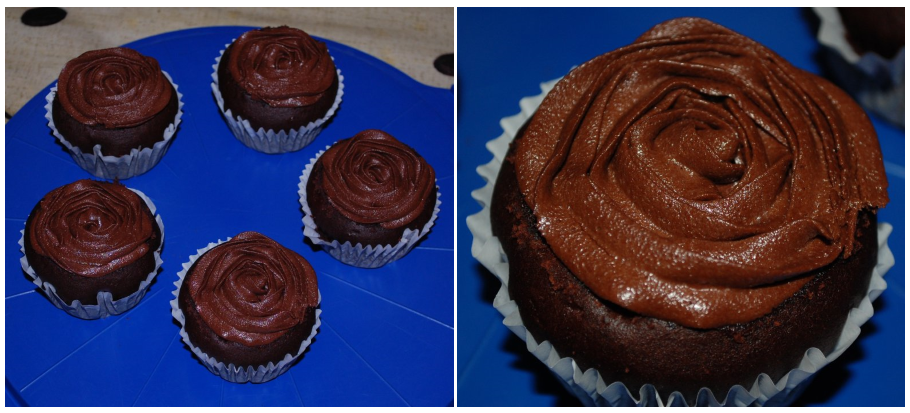 Delicious spongy chocolate muffins topped with chocolate buttercream frosting. Perfect with a nice cup of tea or coffee.

Beautifully moist red velvet muffins smothered with vanilla buttercream frosting. Topped with raspberries to make them extra yummy.
Recent Updates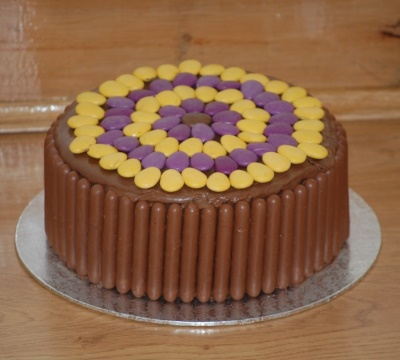 Made recently to try out a new recipe. A lovely soft chocolate sponge covered with cooking chocolate. Topped with Cadbury Pebbles and a fence of chocolate fingers around the side.
---