Custom TCU Development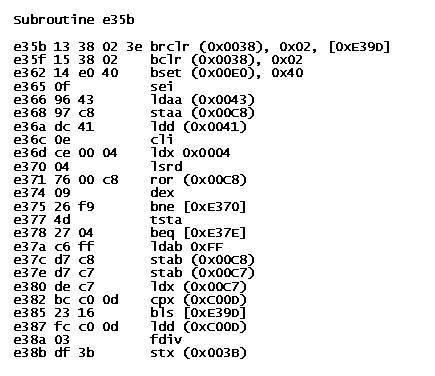 Since cracking the 4EAT TCU back in 2008, I've received many emails from people asking me to modify or customise their TCU. Initially, I started doing this for free, as a favour to friends on various forums. But as the demand has increased, this has become unsustainable.
I have therefore decided to formally offer a paid-for custom TCU development service. If you have a modified transmission, or a standard transmission that you want remapped to work better with your modified engine, I can help. Even special features like paddle-shift, shift lights, or switchable power/economy modes can usually be accomodated.
As I have no desire to compete with companies selling off-the-shelf chips, this is a bespoke service. Each chip will uniquely programmed according to your specification. The price varies according to the complexity of the work.
Email me to discuss your requirements.